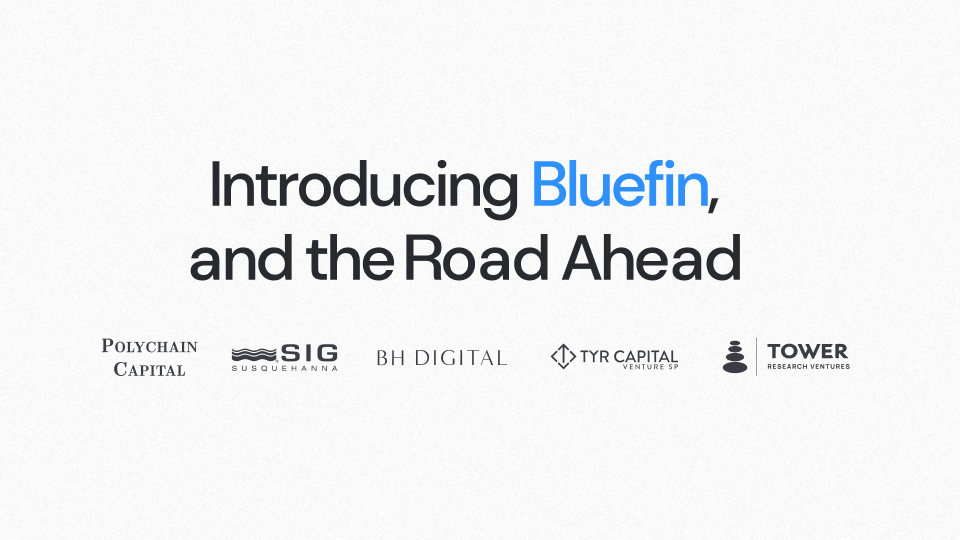 Introducing Bluefin Today
Today, we announce the public launch of Bluefin on Arbitrum! This is an exciting milestone as we build the most performant and easy-to-use decentralized exchange for both professional and first time traders alike. We look forward to providing our users the experience, performance, and price efficiency of an order book exchange, along with the security benefits of self-custody.
Arbitrum Public Launch - we're now fully live and this is an important step in achieving industry-leading performance, security, usability, and composability. Bluefin Beta has processed over $180,000,000 in volume since launch (with liquidity supported by several professional market makers) and has had over 25,000 signups for early access to the platform on Arbitrum. Check it out at: trade.bluefin.io
In order to deliver the familiar experience of a CEX within DeFi, we opted to build an order book based exchange. Order books provide several advantages over AMMs, including more advanced order types, and allow professional and institutional traders to employ their existing infrastructure and trading strategies. Through this, we can help professional trading firms onboard onto decentralized finance and support the level of liquidity and retail trading flow that exists in centralized finance. 
What's Next for Bluefin
Following this release on Arbitrum, Bluefin will also launch on the Sui blockchain. On Arbitrum, Bluefin brings the order book based trading experience to a growing and easily accessible Ethereum-based ecosystem. On Sui, Bluefin will offer a level of scale and performance previously only possible on centralized exchanges. With Bluefin and Sui, the next generation of our exchange will achieve:
High Throughput & Finality - Sui parallelizes the entire transaction pipeline, which will give Bluefin the potential to process as many transactions as a CEX. Unlike other L1s, which only parallelize execution, Sui allows for parallel sequencing, execution & commitment - reaching throughputs of over 125,000 transactions per second (with a 2 second latency in a network of 50 validators). It's likely that Sui's performance metrics in the first year of mainnet will surpass the long-term performance goals for most blockchains today.
Scalability - Sui's scalability is not limited to vertical scaling. It also has a low-cost horizontally scalable data storage layer that improves bandwidth by adding validators (instead of relying on additional, powerful individual machines).
Security - Move was design from the ground up to streamline secure code development and prevent exploitable smart contract vulnerabilities like reentrancy attacks
Composability - We believe that many other protocols will come to the same conclusion as us, and build the next generation of DeFi applications on Sui. The composability of Sui will allow us to integrate with any application built on Sui, providing the same end-to-end decentralized financial ecosystem that we will have on Arbitrum.
Decentralized Order Book - While this will not be part of the initial Sui launch, this is an important part of our roadmap, and we'll share more information on how we'll achieve this on Sui in the coming months!
Welcoming our latest Investors
We would like to welcome Susquehanna (SIG), Brevan Howard Digital, Tower Research Ventures, and Tyr Capital to the Bluefin team - they participated in our fundraising round last year. We'd also like to thank Polychain for their continued support! With the support of these leading quantitative firms, we are excited to continue building the future of decentralized derivatives trading.
The Bluefin Team