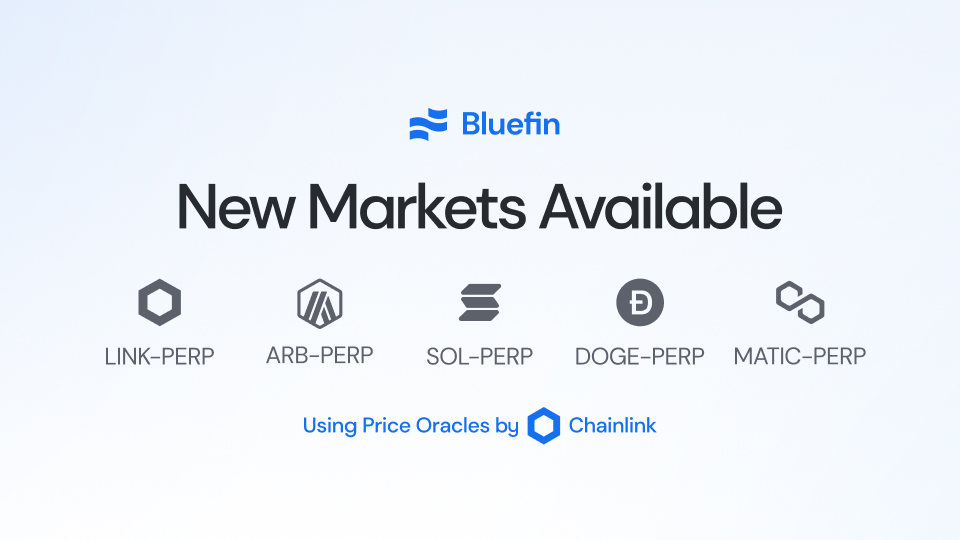 New Markets Live on Bluefin with Chainlink-Powered Price Feeds
We're excited to announce the launch of five new perpetual markets on Bluefin: LINK, ARB, DOGE, SOL, and MATIC. These perpetual swap markets will utilize Chainlink Price Feeds as a reference price to accurately determine on-chain liquidations.
Traders on Bluefin can trust that the high-quality, decentralized Chainlink Price Feeds ensure all Bluefin markets execute liquidations in a timely and precise manner. This provides increased confidence in the exchange's liquidation and risk engines, ensuring the use of fair-market prices that reflect global market rates. Additionally, each market features an isolated insurance fund.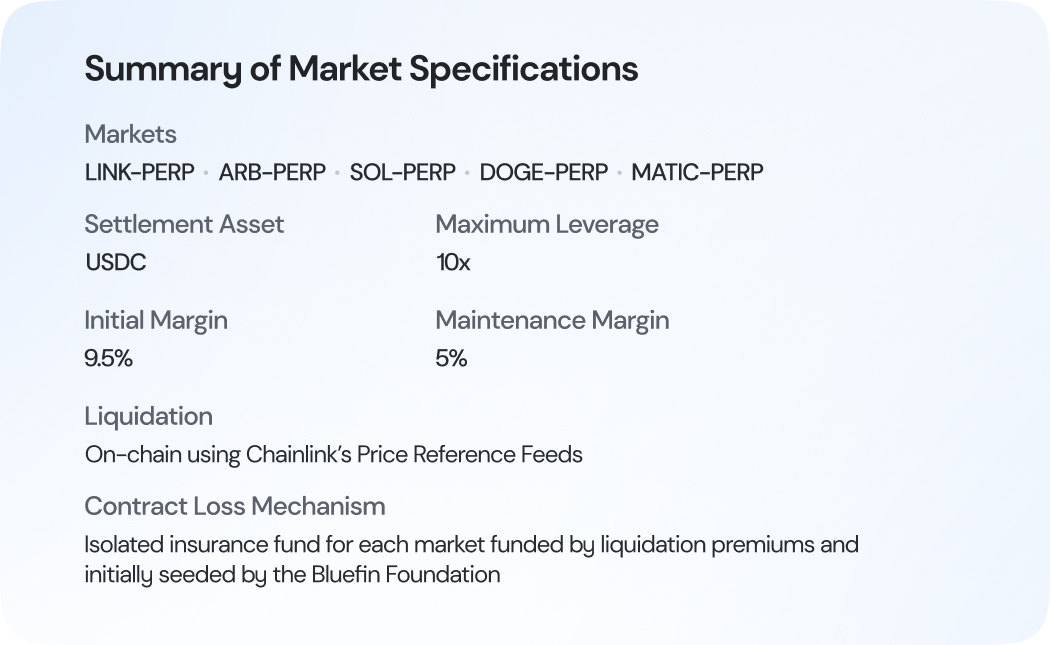 In the coming weeks, we will continue to enhance the available liquidity in these markets. To stay up-to-date with the latest updates and developments related to Bluefin, please join our growing community on Discord and Twitter.