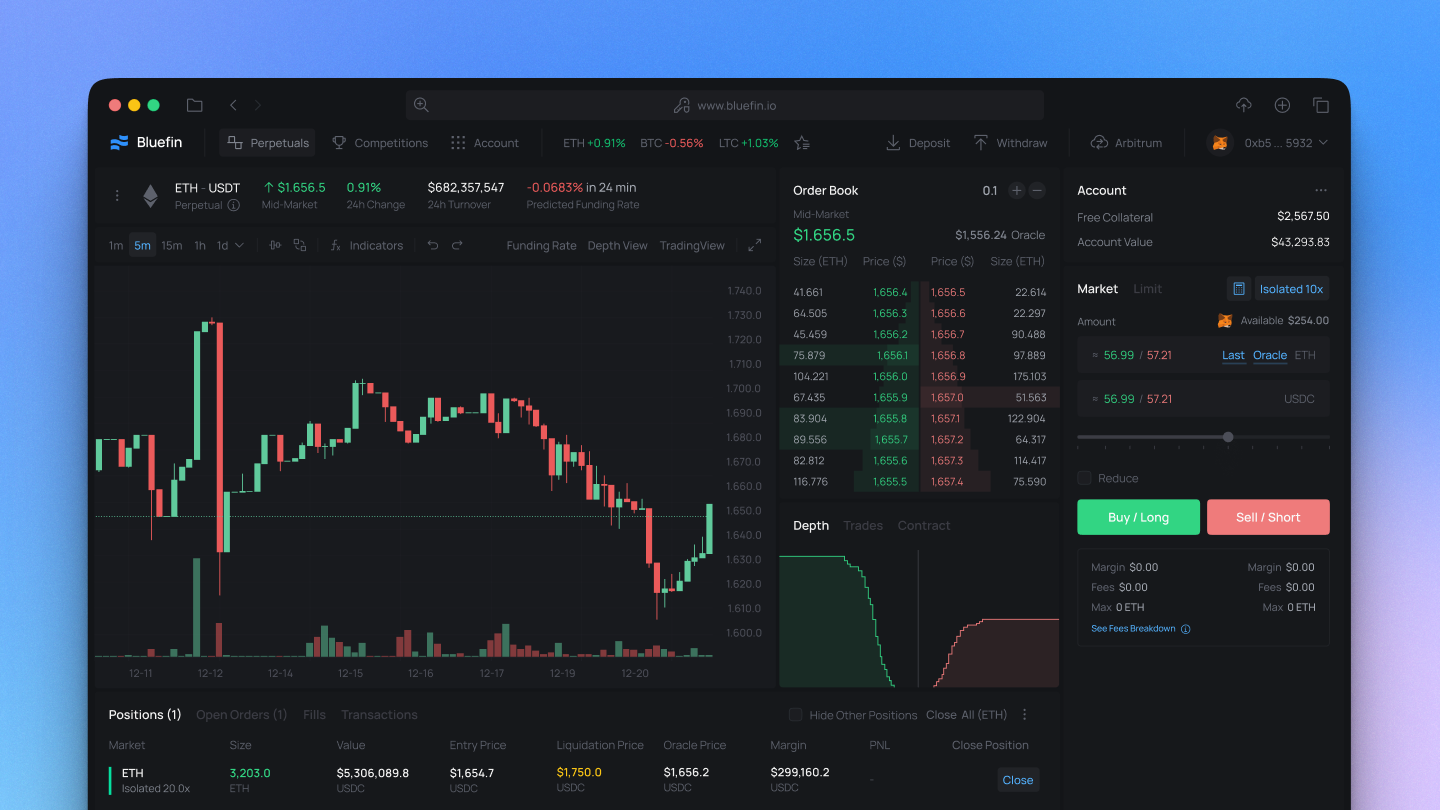 We're excited to announce that Bluefin Exchange is now live! Our goal was to bring a DEX on Polkadot to support perpetual contracts - and now, we're the first to accomplish that. Thanks to a more performant underlying chain, as well as support from the Moonbeam and Boba teams and other ecosystem partners, we're happy to be able to put this product into the hands of our community.
Because we want to ensure that we're developing a high quality product, we're kicking things off with a Guarded Launch. What this means is that a subset of our community will have access to Bluefin first and will be whitelisted to begin trading on the exchange. These are our Bluefin ambassadors, who, over the past year, have been critical in empowering the platform's development and bringing Bluefin to the world. For a period of a few months, we'll be able to test integrations, ensure sufficient market maker uptime and liquidity, validate performance, add markets, and explore cross-chain messaging for more security and trust. Once it can hit certain performance, liquidity, and accessibility milestones (likely December 2022), Bluefin will be open to all!
In order to further our goal of developing the most performant and accessible trading platform, we'll continue to embrace the most innovative decentralized technology moving forward, while also maintaining our current live deployment. For that, we're pursuing a second deployment and we'll share more details around that in the coming months.
It's been an incredible journey building V1 of Bluefin thus far, and we can't wait to start working on the next chapter. In the meantime, subscribe to our Twitter, Discord, or Email List to stay in the loop on our updates!
The Bluefin Team