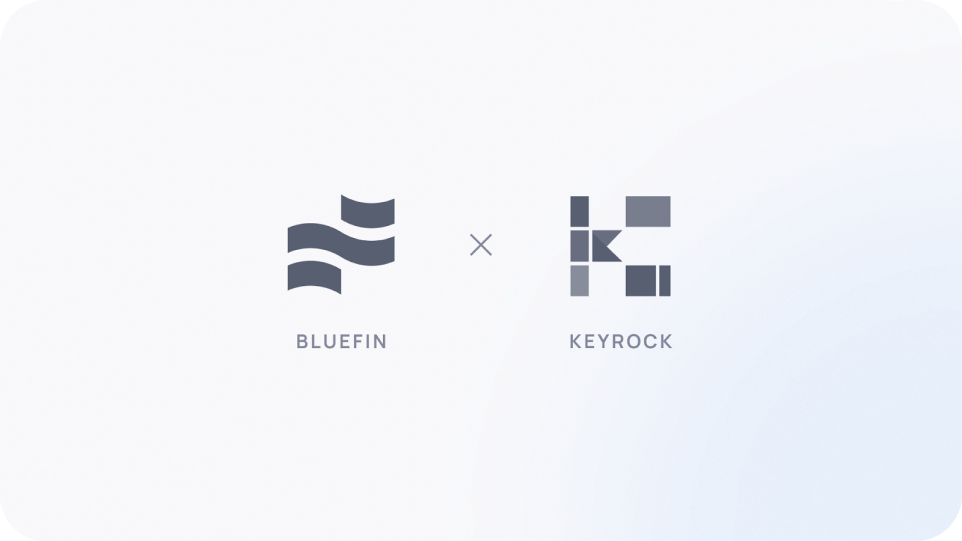 We're excited to welcome Keyrock, a digital asset market maker, as a strategic partner on Bluefin. Keyrock will allow Bluefin to expand its liquidity and continue to grow its markets.
Keyrock's proprietary solutions are deployed across major exchanges and are focused on providing highly scalable, efficient liquidity. Their mission to advance tokenized economies and decentralized technologies aligns very closely with Bluefin, and we look forward to working and growing with the Keyrock team.
"Keyrock has quickly become one of our largest liquidity providers. More than that, we enjoy working with them - the communication is great, and the excitement to work together is shared. It's great to have them as early partners." said Rabeel from Bluefin
"We are excited to be active on Bluefin. The firm has shown a strong commitment to the adoption of on-chain value by combining a scalable, high-performance exchange with a UX that abstracts the blockchain's intricacies to allow wallet-less trading. We're confident this partnership will support the adoption of on-chain trading" said Jeroom from Keyrock
More about Keyrock
Keyrock is a digital asset market maker that enables more inclusive and efficient markets.
The company was founded in 2017 in Brussels. Today, it also has an office in the UK and is expanding with over 170 team members across the world.
With its proprietary algorithmic technologies, Keyrock provides scalable and adaptable liquidity solutions for marketplaces and asset issuers alike.
Keyrock is active on 85+ centralized and decentralized trading venues and offers services like on-chain liquidity provision, market making, OTC, and venture investments.
Keyrock: https://keyrock.eu/ Bluefin: https://bluefin.io/